Your Safety Is Our Top Priority
Please be assured that your safety – and the safety of all our members, program participants, staff and volunteers – is our number one priority. We are following guidelines from health experts and local officials to ensure that our facilities meet the highest standards for hygiene and safety, and we have modified our policies and programs to facilitate safe physical/social distancing practices. A recent article highlights the safety of returning to the gym. In addition, the Mayo Clinic provides tips for visiting fitness facilities – click here.
Tips for Wearing Masks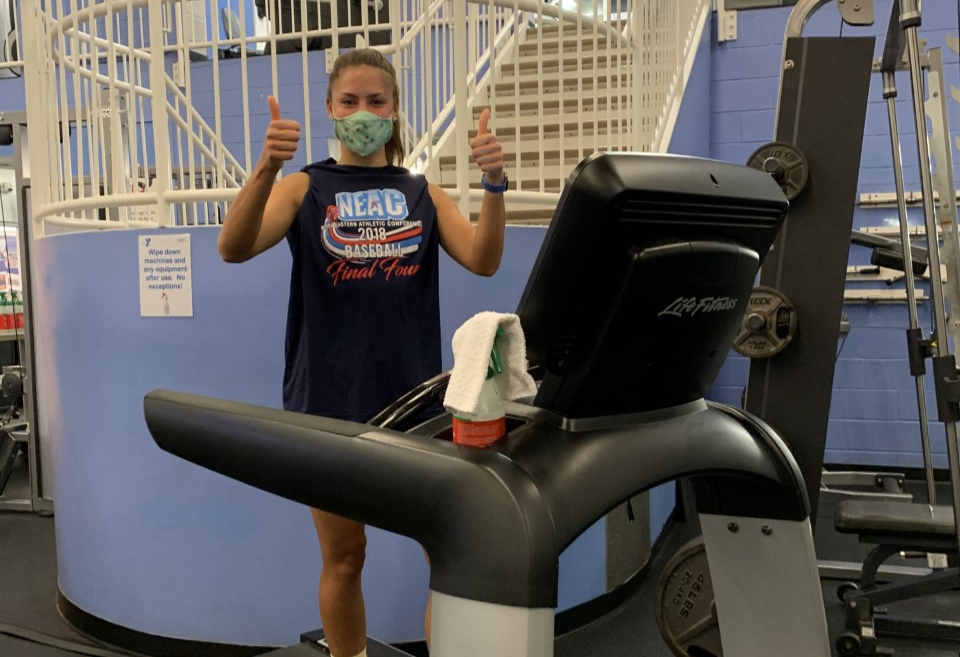 We get it. Wearing a mask isn't the most enjoyable thing to be doing right now. However, it is the safest, and at the Y our members' health and safety are our top priority. So how can you be more comfortable while exercising in a mask? Our friends at the YMCA of Greater Brandywine have put together four helpful tips – click here.
For more useful tips, click here.
The American Council on Exercise (ACE) has some additional guidance for exercising with a mask:
Make sure your mask is big enough to cover your nose and face for proper protection.
The mask should feel comfortable and snug around your cheeks and nose.
Try not to fidget with the mask while you are working out.
If the mask restricts your breathing prior to exercise, it will not be good to wear during exercise.
The advantage of a cloth mask is that it can be washed. Exercise enthusiasts who exercise regularly are encouraged to have a few masks so there is a clean, dry mask ready for each workout. Any laundry detergent will be fine for washing cloth face masks.
If you tend to sweat a lot during your workout, perhaps bring a second mask with you and replace when it becomes damp. It is best to replace a damp mask (from workout sweat or outdoor humidity).
We look forward to welcoming you. We are committed to providing a safe environment for all members and staff.  Please familiarize yourself with our policies and procedures for participating in programs at the Y:
Prior to attending for the first time, you will need to e-sign an updated Facility Usage Agreement waiver. Click here to sign (enter your membership barcode number and last name to get started). This only needs to be completed once, and only one individual within each Couple or Family membership needs to sign.
We highly recommend taking your/your child's temperature at home prior to visiting the Y. If registering greater than 100.4 degrees, please stay home for the safety of all.
Face coverings are required upon arrival at the Y, through the health screening process and in the buildings. Please see specific program area for additional requirements.
For the safety of all, staff and members are required to have a daily Wellness Screening prior to entering the Y facility or participating in programs. The Wellness Screening is designed to make sure that all members and staff are deemed healthy by taking their temperature with a touchless thermometer and asking four wellness screening questions.
A failed wellness screening result when: Temperature is greater than 100.4 degrees, or a "YES" answer to any of the four wellness screening questions. Those with a failed wellness screening will be denied entrance and will receive information about options for when they can safely return to the Y.